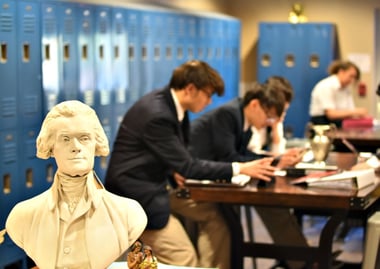 Parents feel the pressure to help their child acquire skills in athletics, music, drama, and a variety of other extracurricular areas. We spend much of our money and time on lessons, teams and camps in hopes of enriching our children's lives and creating the 'perfect package'.
Are we also helping them to challenge their thinking on character versus achievement, and giving them opportunities to become a proficient leader by training them to think deeply about topics, evaluate their intentions, speak persuasively and write effectively?
During this webinar, you will:
Learn the importance of character versus achievement

Recieve insight on the importance of character development and the value of our intentions

Get tips on how you can develop your child to be a spiritualy minded global thought leader

Understand how leadership skills affect short and long term goals and actions
Feel free to share this webinar to your family and friends who might be interested too!
Complete the form to watch our on-demand webcast.