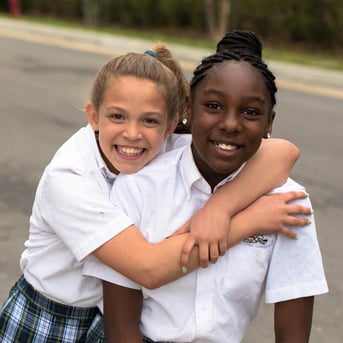 Transitioning from elementary grades to middle school can be an exciting and scary time for young adolescents. They'll need to learn skills to manage increased academic expectations,balance school work and social time, and want to explore new interests and hobbies. Not to mention all the physical and hormonal changes as they develop from children into young adults!
At Veritas, we recognize this can be a stressful time for students and parents. We will be sharing some ways that schools and parents can help in the transition to upper grades and ensure that students are successful.
If you are looking for tips and strategies to help your child transition from the elementary years to middle school, we encourage you to watch our on-demand webcast. During this webinar, we will:
Identify challenges students face during the middle school transition
Discuss how middle school students benefit from a healthy school environment
Provide time management tips for middle school aged children
Give parents suggestions for helping children become more independant
Feel free to share this resource with a family or friend who may be interested in our topic.
Complete the form to watch our on-demand webcast.