Our three beautiful children have attended Veritas Collegiate Academy (VCA) for the last three years. Before VCA we had been homeschooling for two years. I had a fifth grader and two kindergartners and managing the attention needed for all three children was nerve racking for me. I finally felt it was best to leave it up to the professionals.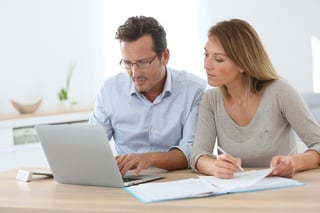 A few years earlier, we began to consider a new school. When I walked through the doors of VCA for an information packet, I immediately took to stereotyping the school. I knew nothing about Classical Christian education, and I was not open to it at the time. It didn't seem to have all the glitz and glamor of comparable K-12 private schools in the area.
Additionally, when I turned to the cost of tuition, I nearly had a heart attack. Tuition costs were too high for my three children to attend the school. Or so I thought. I did not think we could ever afford it, unless the constituent church was providing additional financial assistance, which we had experienced at another Christian school before homeschooling.
As a parent who is concerned about the future opportunities for my children, I started to do my homework. I spoke with several families with differing opinions, and I weighed the good with the bad.
Eventually, I placed my faith in God, and we applied for our first year at Veritas. The Lord provided, and we were able to send our children to Veritas without concern about the tuition costs.
I encourage anyone seeking a private Christian school to do your homework, because what you'll find is very encouraging. At Veritas, we found a strong Godly vision, the love to spreading the gospel to all nations, the implementation of a biblical worldview, a focused attention on leadership to make the world a better place, and low student to teacher ratios. We also found the feel of a close family with a weekly, impactful chapel, and leadership programs that prepares children for college.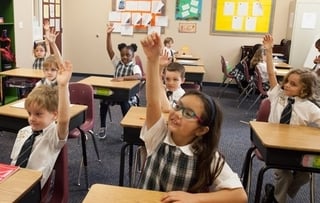 Veritas is the school for our family, and I highly encourage you to consider it for your family. I spoke with families (past and present), all across the board. It was worth tracking down and taking the time to speak to different families who told me they would do all they could and work overtime to make sure their child could attend this prestigious school.
I will never forget the day when I knew, without a doubt, that my children were in the right place. I received my confirmation in the first year during "Grandparents Day," when all the children showcased their achievements with the Lower School Director. They recited scriptures and demonstrated the things they learned in memorization period. I walked away hiding my sobbing tears, and thanking God for this opportunity. This was something I never received growing up, and now I could trust his promise, "He shall provide all of your needs according to your riches in glory" (Philippians 4:19).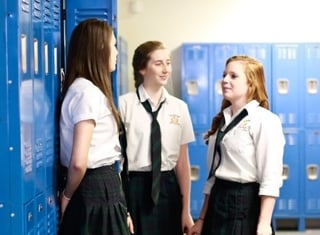 My husband and I are very pleased, and most importantly, we support the God-given vision of Veritas leadership. Their mission continues through faculty and volunteers and they are able to provide the best education our children can experience. Any financial sacrifice is worth it.
Veritas challenges our children to be the leaders they are called to be. We can't wait to see what God will do for the children and families in the next school year. Come join us and see!